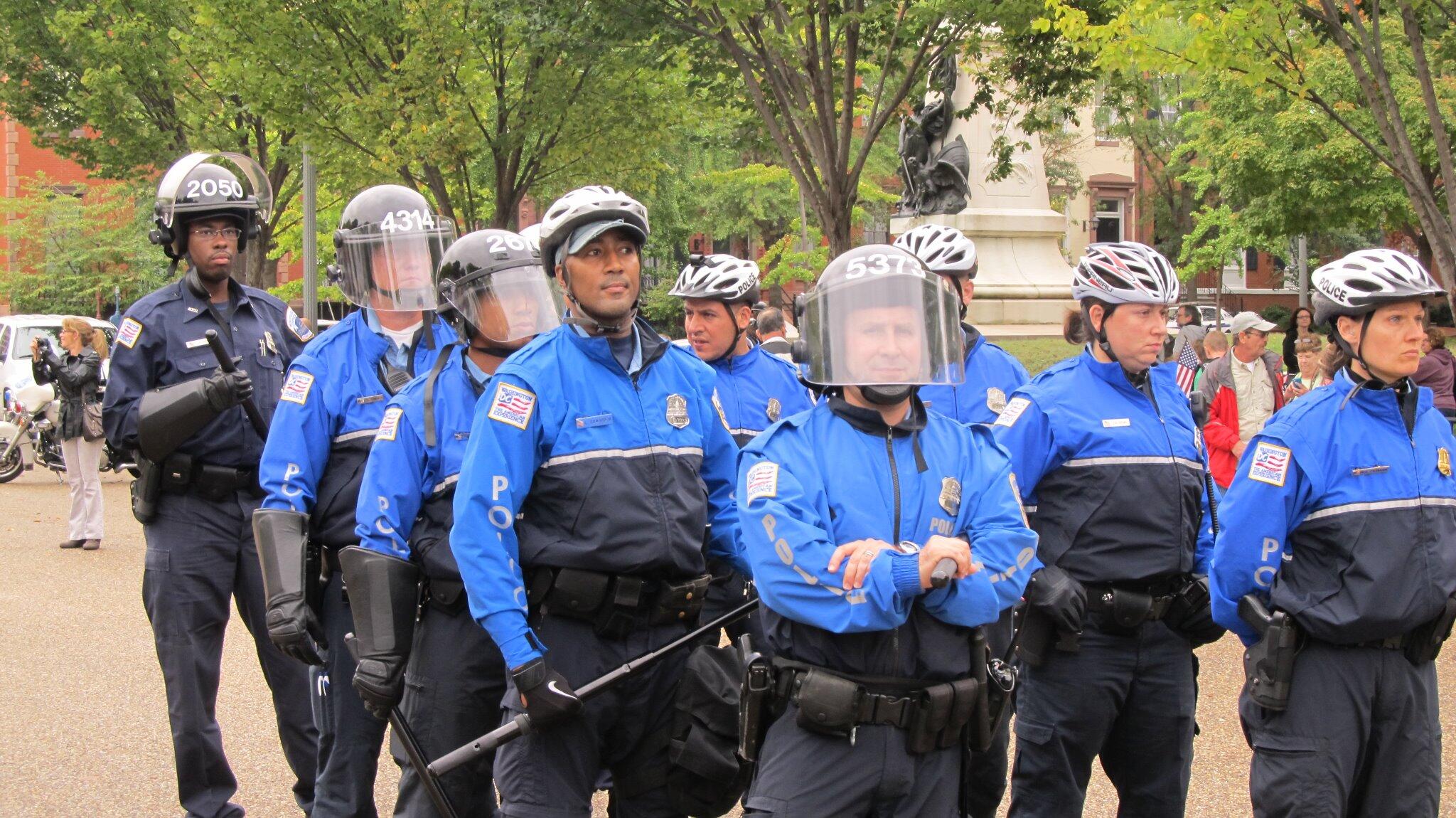 Jessica James
‏
@

jessicajames
This was what DC sent out to "deter the Veterans from invading the White House" .
Six of them are wearing Bike helmets. Three have riot type helmets. Two have full riot gear. The guy far left
looks like he just "jumped in" to see what's happening.
Seeing them "March" to the White House would lead a man who has "Been to the show" to think, "I can kick these guy's asses-easy" .
They fanned out on the sidewalk in front of the White House, backs to the fence, and stood there.